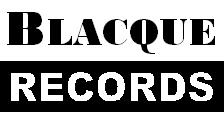 WHO WE ARE

Blacque Records is an independent label affiliated with Blacque Enterprises, LLC in business since 2005.  The Blacque Records label was created from an educational and paternal perspective to train, develop, protect, and guide fresh untapped talent safely and successfully through the business of making music.  

WHAT WE DO

Music Discovery

Giving an artist a chance to be heard.

Regular auditions. Contests. Performance analysis, evaluation, and feedback.

Music Development

Freeing up artists, songwriters, and producers to be creative and do what they enjoy… creating music.

Providing a fair, reliable, trustworthy, and honest environment for music and career development of the artist.  Blacque Records consultants have a mission to develop, promote, and market artists and their music whether for one song, one album, or launching a music industry career

Music Delivery

Debuting brand new (hot) acts. Performances on local and regional venues.

Music management: production, distribution, sales, marketing, publicity, radio, advertising, internet presence, booking, and promotion. Annual awards and recognition program.

Copyright (c) Blacque Records 2007